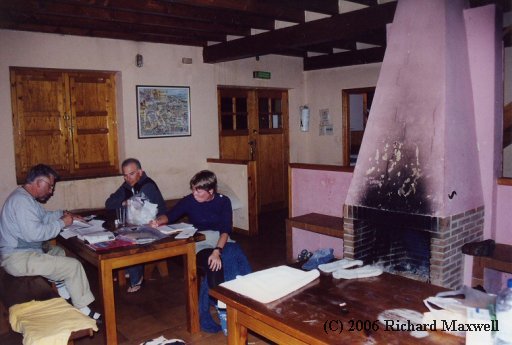 It was a cold and stormy night. Pilgrims are writing in their diaries as the rain pelted down outside.
I started a fire with some wood left in the Rufugio, however we ran out quickly, so I went outside and ended up scavaging a pallet to burn.
Hmm, the fireplace could do with a bit of a clean.