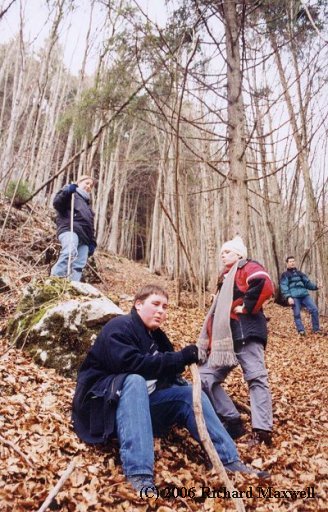 The guys posing for an Italian Trampers Photo.
We were in a ski Village (Asiago maybe?) in the Italian Alps somewhere north of Vicenza. We drove to some chateau that was next to a frozen lake and took a day walk. We got lost and ended up in this valley beneath a road bridge where this photo was taken. We then scrambled up to the road bridge and walked about 2 km along the road before ending up back at the ski Village.
I really wish I wrote the travel story from my crib notes before I lost them.