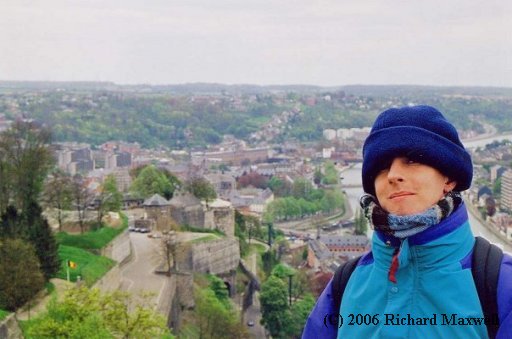 Richard Overlooking the town of Namur in Belguim from the Castle there.
There was a perfumery in the castle, I found a really cool mens scent, then forgot its name.
Also, there was the strangest of strange; a Camino de Santiago scollop shell sign in the centre of town! go figure.